Bangladesh Garment Manufacturers and Exporters Association (BGMEA) Chairman Faruque Hassan was speaking at a press conference at his office on Saturday. Picture: star
">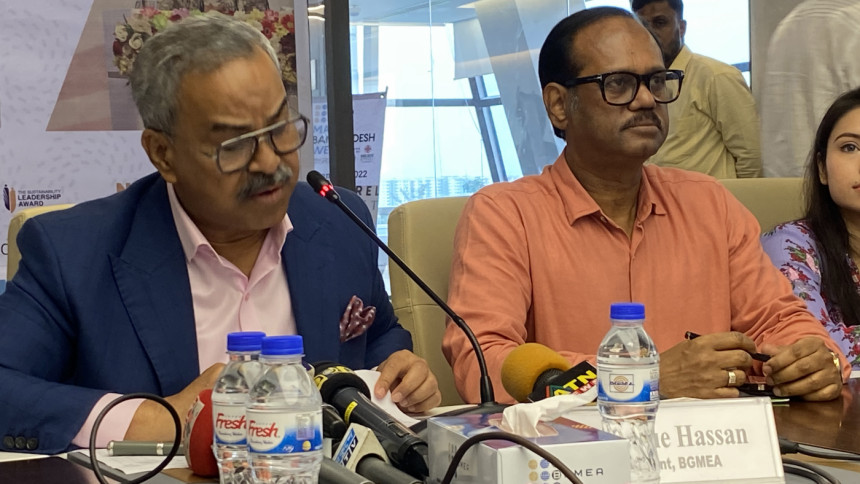 Bangladesh Garment Manufacturers and Exporters Association (BGMEA) Chairman Faruque Hassan was speaking at a press conference at his office on Saturday. Picture: star
Bangladesh aims to grab a 10% share of global apparel markets by 2025 through product and market diversification, BGMEA Chairman Faruque Hassan said today.
By 2022, Bangladesh also wants to capture an 8% market share as other countries lose market share, he said.
He was speaking at a press conference at the Bangladesh Garment Manufacturers and Exporters Association (BGMEA) office.
Currently, the share of Bangladesh, the second largest garment exporter, in the global garment market is 6.8%. The share is expected to cross 7% this year.
Every year, the World Trade Organization (WTO) prepares data on the global market shares of different goods, including clothing items. The WTO is expected to announce the global apparel market share data in 2021 at the end of September.
Hassan said Asian markets such as India and Japan will be major export destinations for Bangladesh, which seeks to earn $100 billion from sales of wearables in global markets by 2030.