The Clean Clothes Campaign (CCC) has launched a website giving garment workers, activists and consumers access to real data on where clothes were made and the working conditions in which they were made. products.
The Fashion Checker website offers access to the supply chains of some of the biggest clothing brands, including Primark, Bestseller and Topshop, CCC says.
The organization will use data from the website to pressure brands and policy makers to implement living wages for all workers in the garment industry by December 31, 2022.
As demand for ethical and sustainable fashion has grown, brands have responded with large-scale marketing campaigns and engaging sustainability reports. At the same time, CCC says brands have continued to ruthlessly seek lower prices for goods, forcing suppliers to operate with narrow profit margins and slashing wages for workers who already live on the poverty line. He also points to a lack of transparency that prevents workers from demanding fair wages.
"Companies are refusing to disclose information about their supply chain because it would be tantamount to associating with the poverty wages that workers who carry out their brand projects receive," says Muriel Treibich, Clean Clothes Campaign. "This lack of accountability must change and that is why we urgently need accurate and up-to-date data on factories and wages paid throughout the supply chain."
Information posted on the website will include details of workers' wages, including how gender and migration status intersect with pay levels and working conditions.
Content from our partners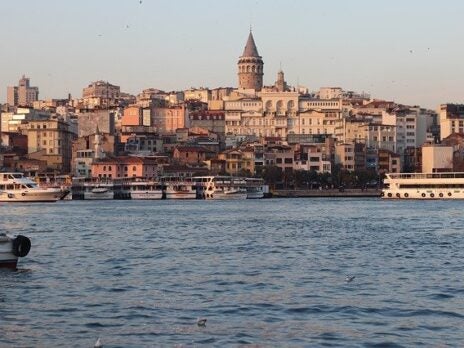 In addition to providing information for consumers and activists, the Clean Clothes Campaign also publishes a list of demands for brands and policy makers. Key demands include a commitment to using transparent and robust living wage criteria and advancing mandatory human rights due diligence within supply chains.
Despite an increase in transparency in recent years, campaigners are calling on brands and policymakers to release more data and accelerate the pace at which they implement transparency in supply chains.
Under the UN Guiding Principles on Business and Human Rights, brands are required to run their businesses responsibly, however, in 2020, the CCC says garment workers are still fighting for their fundamental human rights are respected.
The website initially includes data from a survey of 108 brands and direct interviews with hundreds of workers in five apparel-producing countries. As the Fashion Checker project continues, the dataset will expand to include more information submitted by garment workers and labor rights activists.
"Brands need to stop hiding their supply chains," says Paul Roeland, Clean Clothes Campaign. "Their clothes are made by real people, in real places. Consumers deserve to know where and under what circumstances clothing is produced.